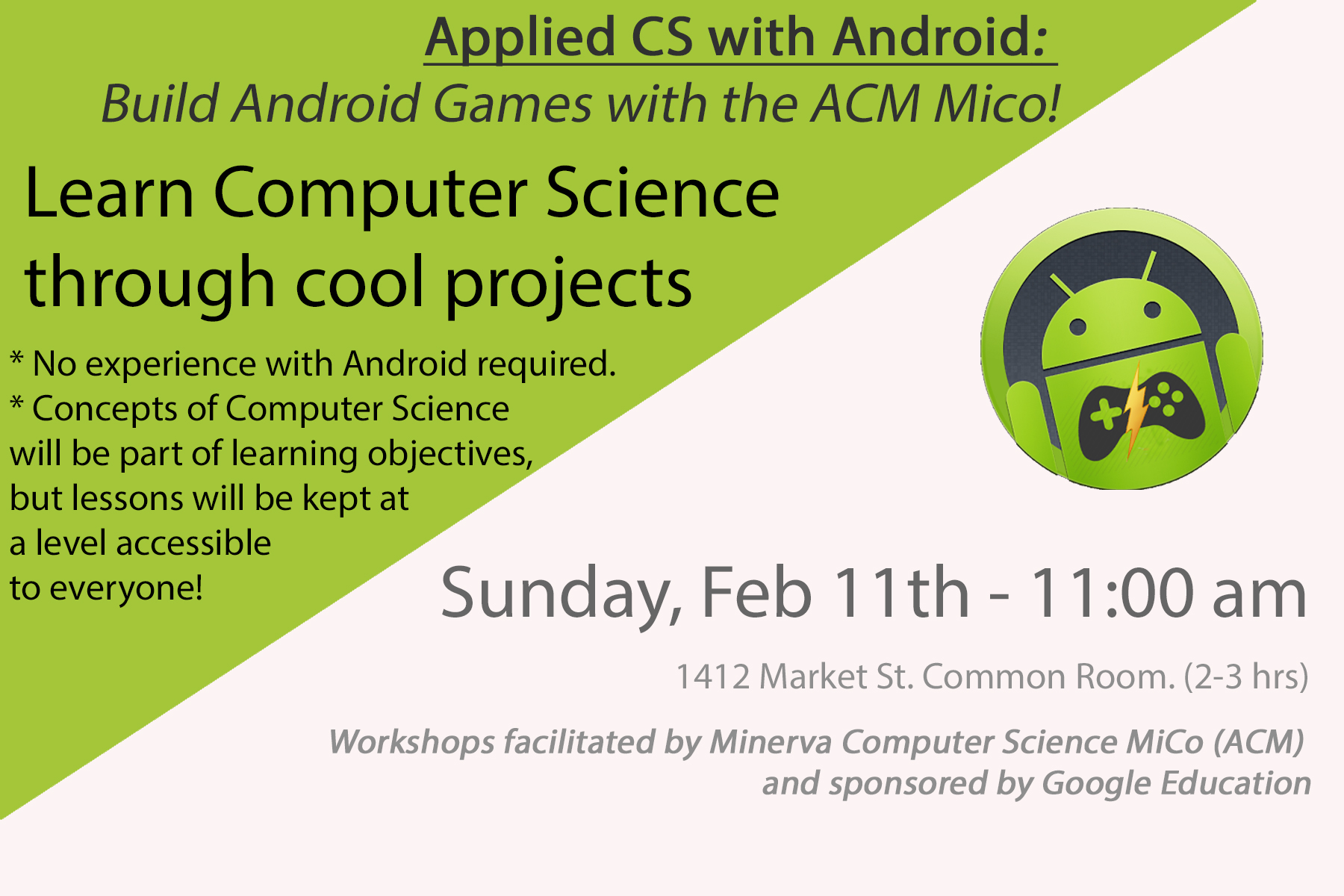 So, what is this all about?
Google Education has developed a lesson plan available to students leaders at any university who want to spread the hype for computer science at their communities. Here is where my friend Kate and I come in.
In november 2017, we started the Computer Science MiCo at our school - the Minerva Schools ACM Student Chapter*. Since then, we've been looking for ways to cherish the passion for computation around our class. The Android development lesson plan developed - and sponsored - by Google will be a great opportunity for doing so!
Stay tuned!
* MiCo stands for Minerva Community and ACM for Association for Computing Machinery